By Jennifer Derke
You wouldn't buy a "Rolex" from a man on the street in a trench coat full of (likely counterfeit) watches, right? Then why buy ad inventory from unauthorized sellers? Ads.txt is a powerful resource to know which supply sources are trustworthy in selling publisher inventory. Sophisticated buyers are using these files to specifically target authorized seller account IDs thereby cutting out misrepresented domains from their marketing campaigns. The good news is,  you don't have to develop your buy-side tech from scratch to do this.
IAB Tech Lab's ads.txt aggregator tool crawls the web and records ads.txt file contents of over 2 million domains. It then delivers an aggregate of ads.txt file contents in structured data files that buyers and ad tech partners can access to easily target authorized inventory sources.
With access to the aggregated files, buyers can incorporate the data into campaign targeting criteria to mitigate fraudulent inventory. Publishers are actively communicating to buyers which sellers they use and which specific seller accounts their inventory should be purchased from. The "seller account ID" field correlates to the publisher ID field found in a bid request, helping buyers and ad tech partners easily identify which bid requests are coming from authorized sellers.
Quite simply, buyers need to evolve their campaign targeting to only buy from seller account IDs that are listed on a publisher's ads.txt file. Any other inventory purchased is ultimately at the buyer's own risk.
Since publishers may, on occasion, add new sellers to their ads.txt files, buyers are encouraged to use recent ads.txt file data. IAB Tech Lab's ads.txt aggregator tool provides frequently updated ads.txt file contents, so buyers can be sure they are buying according to the publisher's most recent updates.
With a campaign strategy that takes full advantage of ads.txt files in aggregate, you should have confidence that you're taking the right steps towards kicking fraud to the curb.
---
ABOUT THE AUTHOR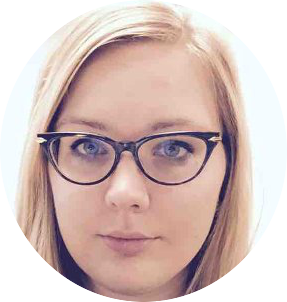 Jennifer Derke, Director, Product Management, IAB Tech Lab