By Jennifer Derke
The digital advertising industry is grappling with important questions about the programmatic supply chain. In an open ecosystem with significant proprietary technology, supply and demand partners may not know how each other's platforms make decisions. Highlighted in recent trade press, unexpected practices or algorithmic behavior can have consequences for buying strategies and seller monetization.
Businesses don't have a standard for what is truly a 'best implementation' beyond the minimal required fields for proper technical function of OpenRTB, leaving open questions about standards for back-end practices. How should you know what to ask your exchange partners about their auction mechanics, billing procedures, bid caching, or any number of transaction strategies that could affect how you bid (or sell) programmatically? Are there inherent biases in wrapper providers? What is an acceptable delay time between win and impression rendering? What does a transparent bid request look like, does it contain auction type, or bid floor, or other fields? Bidding strategies are largely based on expected behaviors of auction mechanics and policies… if expectations are not aligned, buyers may be bidding ineffectively or sellers may be monetizing inadequately, and may not even be aware of this.
Real transparency in programmatic can come from a shared and agreed upon implementation of standards. IAB Tech Lab members have identified a range of solution strategies to address industry needs. IAB Tech Lab's new "Programmatic Practices Task Force" is set forth to accomplish better education and execution of transparent programmatic technology integrations in the industry.
IAB Tech Lab membership is the body defining the OpenRTB standards, and is a natural forum to determine optimal best practices for implementers. Tech Lab is also a global, neutral party, representing buy and sell sides alike. Best practices requires collaboration from competing companies — especially in order to draw out areas of implementation that have not been examined yet. Shared cost of 'transparency review' would deliver savings to all companies using 'programmatic best practices' when reviewing implementations.
Partnership with the Trustworthy Accountability Group, global member companies, and other organizations is a critical path to success for achieving sustainable and enforceable transparency in the industry.
As we explore the path of the best solution to this problem space, we aim to provide resources to be used by implementers as a guide to effective programmatic integrations. The new task force can best support real-time bidding implementations that align to consistent expectations of what signals should be communicated across the supply chain. Clear technical guidance can streamline integration, save time and resources on conversations between platforms (e.g. "do you integrate this or that?"), and allow for programmatic innovations to shine. The exact form of the group's deliverables remains to be defined.
Announcing a new group to bring light to this area: IAB Tech Lab's "Programmatic Practices". The working group will need to finalize scope and solution strategy, carving a pathway towards transparency. The group will serve as a forum for discussion and problem solving, and determine appropriate deliverables to best serve the industry. Target audience for this group includes our existing OpenRTB working group engineers and product leads, and will expand to include those at the intersection of business and technology, who can actively contribute to enhancing industry standards. IAB Tech Lab members interested in joining should click here to sign up. We are looking forward to working together with all industry participants across the programmatic supply chain.
The first group meeting will occur in mid-November, exact date will be released to members. Our agenda, timeline, scope, and deliverable will be determined with members.
Please reach out to jennifer@iabtechlab.com with any questions or comments. IAB Tech Lab members interested in joining should click here to sign up.
---
ABOUT THE AUTHOR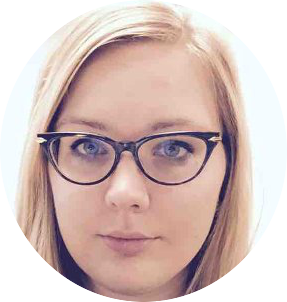 Jennifer Derke, Director, Product Management, IAB Tech Lab