By Dennis Buchheim
Leadership Insights
When IAB Tech Lab formed its Open Measurement Software Development Kit (OM SDK) working group, one of our primary goals was clear: to encourage collaboration among industry members, including publishers and measurement providers, to develop scalable solutions to measurement challenges in the mobile app environment. With the official OM SDK launch today, I need to thank the initiative's founding members—comScore, DoubleVerify, Google, Integral Ad Science (IAS), Oracle's Moat, and Pandora—which helped us do just that. They joined forces, bringing together their different perspectives, and offering technology and other resources to ensure that we are releasing a new technical solution that will make a qualitative difference for publishers and advertisers—a single SDK that will simplify mobile measurement for everyone, making integration easier for app developers and access to preferred providers more flexible for advertisers and agencies.
I thought we should take this opportunity not only to commend the founding members for their remarkable efforts, but also ask them to share their own insights on the process and their thoughts on what the OM SDK will deliver to the ecosystem at-large.
"Mobile can be one of the more complex platforms to measure due to its fragmented nature and deep technology requirements, and the launch of the IAB Tech Lab's OM SDK marks an important step in creating a simpler path for in-app campaign verification measurement," said Dan Hess, Chief Product Officer, comScore. "comScore is proud to be a Commit member of the IAB Tech Lab's Working Group, and applauds the teams that came together to solve this critical issue in the mobile measurement space."
"The OMWG Commit Group has been instrumental in making the OM SDK a reality, and it will be an important enhancement to DoubleVerify's mobile measurement solutions going forward," said Wayne Gattinella, CEO DoubleVerify. "By streamlining in-app measurement conventions across all platforms, the OM SDK will deliver greater transparency for the entire industry."
"We are very supportive of the Open Measurement SDK, a solution we believe will improve consumer experience and protect consumer privacy while providing marketers a more complete picture of their mobile campaign performance," said Babak Pahlavan, Senior Director of Product Management, Google. "The Open Measurement Working Group is a great example of the industry coming together to solve a shared problem, achieving better outcomes for publishers, advertisers, and consumers."
"It's an honor to contribute to the OMWG Commit Group as it is a true collaborative effort," says Scott Knoll, CEO, IAS. "We are proud to see the industry align with our open measurement approach and excited to see the advancements that have come from providing our SDK and resources. The opportunity to drive adoption of a standardized mobile in-app measurement solution is a win for both advertisers and publishers."
"By enabling streamlined, transparent, and trusted measurement within in-app environments, the Open Measurement SDK represents a critical step forward for the industry," said Dan Fichter, Vice President, Software Development, Oracle Data Cloud and Head of Engineering, Moat. "Oracle's Moat was the first company to receive MRC Accreditation for in-app measurement of viewability and we were pleased to share our expertise gained from managing and deploying measurement across thousands of apps over the past several years. We congratulate all members on the launch, and we look forward to continuing to work together on solutions that improve measurement and transparency for publishers, advertisers, and the industry as a whole."
"We are very proud to be part of the leadership team bringing the OM SDK to life and amplifying transparency and quality in digital media reporting. And, we're excited to announce that, starting today, advertisers can take advantage of OM capabilities on Pandora," said Eric Picard, Vice President, Product Management, Pandora.
---
ABOUT THE AUTHOR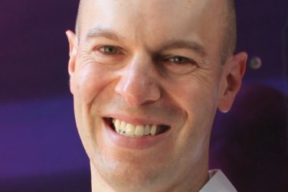 Dennis Buchheim, SVP & General Manager, IAB Tech Lab