By Jennifer Derke
To improve order management in a programmatic world, OpenDirect 2.0 has been finalized and is now ready for full industry adoption. This finalization comes on the heels of major overhaul of the IAB Tech Lab's OpenMedia programmatic technology stack. Updates to the spec after the public comment period reflect better cohesion with the Advertising Common Object Model (AdCOM 1.0). Designed for contemporary needs and growing direct marketplace, advertisers and media sellers are expected to upgrade to OpenDirect 2.0 this year.
Major features and new support include the following;
• Price negotiation for publishers and buyers
• Deal discovery, for buyers to view opportunities to purchase publishers' inventory
• Expanded media channels (including the use of AdCOM, the new Advertising Common Object Model, which will permit video and out-of- home media support)
"By adopting AdCOM, OpenDirect now supports much richer product definitions including custom Homepage Takeover/Roadblocks and multiple companion ad units." said Robyn Parker, CIO, of Adslot. "Combined with the new messaging protocol, this allows sellers to propose complex packages tailored to buyers requirements in a fully transparent manner."
"We're delighted to have been a part of the creation of the next version of OpenDirect, and are looking forward to seeing its adoption across the out-of-home industry and beyond" said Jamie Mills, Architecture Director, Clear Channel International. "It is our view that the updates made to OpenDirect 2.0, and the associated AdCOM 1.0 – especially those which support the Out of Home (OOH) sector – can add significant benefits for media owners and our customers. These will further amplify the unique strengths of outdoor advertising in terms of creativity, flexibility and transparency. We see the inclusion of Out of Home in these two standards as an exciting opportunity for our industry and for brands alike."
The OpenDirect 2.0 final spec brings us fully into the new era for programmatic automated media buying and selling. Brands and marketers can look forward to these new tools to execute automated guaranteed. View the final specification here.
Interested in OpenDirect 2.0 or the OpenDirect working group? Learn more at https://iabtechlab.com/working-groups/opendirect-working-group. Reach out to openmedia@iabtechlab.com for more information.
---
ABOUT THE AUTHOR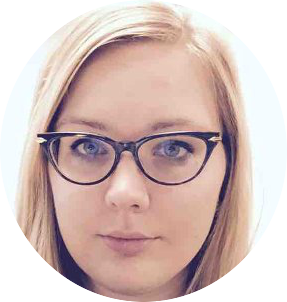 Jennifer Derke, Director, Product Management, IAB Tech Lab