Welcome to the second half of 2020!(!) This year seems to be flying by and certainly hasn't gone as any of us had planned. It's been a real bright spot to see Tech Lab members and our team adapt and make progress together on meaningful work during such a challenging time.
Just before Q2 began, we took a step back to revisit our goals and priorities for the year, as did most organizations. The Tech Lab Board of Directors confirmed that our overall plans for the year remained valid, with guidance that some initiatives should be emphasized as a result of disruption and accelerated trends related to the COVID-19 pandemic, and complementary guidance to focus us on the work with the greatest impact.
Tech Lab Goals: Maintaining a Clear Focus
Preserve value for the media industry through our standards, while investing to support healthy disruption. This includes executing our roadmap and supporting agreed industry priorities (see below).
Drive awareness → adoption → engagement cycle. We depend upon a growing global audience that is aware of Tech Lab work (top of the "funnel"), that adopts relevant standards and services, and that engages in working groups (bottom of the funnel). To enable this, we're enhancing "marketing" and informational materials, driving social and earned media, improving adoption and compliance tracking, launching regional working groups, and operating and participating in (now virtual) events.
Ensure funding for our work, increasingly generated by our most valuable initiatives. Tech Lab's standards are used by tens of thousands of companies globally, but, as a non-profit organization, we only receive funding from members and a small number of non-members that pay for compliance and other services. We're working to evolve this to more equitably share cost and benefit.
Evolve our team globally. This included new hires for privacy and ad experience product/program roles early this year, in-region hiring for local engagement in Europe and APAC, and transition of IAB U.S. Data Center of Excellence and Measurement staff to be managed by Tech Lab.
So, What Changed?
While most of our goals remained the same, evolving market dynamics and consumer behaviors amplified by coronavirus led to some notable changes.
Connected TV (CTV): Standards that support CTV were agreed to be a higher priority, given the incredible rise in streaming during this time.
Brand Safety: Our work to enable transparency and effective brand safety/suitability was also highlighted, as consumer engagement with news has increased but media funding has been challenged by advertisers blocking content (related to COVID/coronavirus, Black Lives Matter protests, politics).
Privacy-centric Addressability: Finally, Project Rearc — the rearchitecting of digital marketing to balance privacy, personalization, and safety — is only more essential to sustaining effective advertising and healthy publisher revenue, with the added benefit of enabling efficiency and consistency through collaborative standards vs. disjointed proprietary efforts.
To focus our efforts, our board guided that adoption of newer standards that require substantial implementation effort will not be realistic this year, as companies prioritize urgent work to support their businesses during this time of crisis. This led us to pause any further push for OpenRTB 3.0 and ads.cert adoption this year, and to commit to a lightweight initial approach to pending buy-side transparency standards.
Industry Priorities & Our Progress
The most recent Tech Lab Board meeting in mid-June included a check-in on our progress, and I thought it would be useful to share key points with our members and broader community.
Industry Priority
Initiatives — Progress
Define/Inform multiple solutions to privacy-centric addressability (without cookies/IDs)
1. Project Rearc: Addressability/Privacy standards & compliance for contextual, demo/behavioral, authentication — Targeting Rearc tech standards plan by Q

2. Browser/OS & industry engagement & education — Increasing W3C engagement to inform business use cases & provide input into proposals

3. DigiTrust ID service/maintenance — Managing DigiTrust through announced sunset in Q3
Provide technical solutions for privacy, to support compliance with local laws
1. Transparency & Consent Framework (TCF) 2.0+ — Achieving adoption goals; seeking greater, global Commit Group engagement

2. IAB CCPA Compliance Framework — Progressing CCPA enhancements per roadmap

3. Global privacy engagement model — Finalizing plans to broaden support for technical specs for privacy beyond GDPR & CCPA
Promote supply chain transparency for brand safety, fraud, & data decisions
1. Sellers to buyers: ads/app-ads.txt, sellers.json, SupplyChain object — Seeing continued adoption, finalizing CTV plan

2. ads.txt Aggregator enhancements — Adding more supply chain metadata to build more valuable database

3. Buyers to sellers: standards TBD — Considering authorized buyers, campaign IDs, other options; pending decision in Q3

4. Taxonomy & Open Measurement SDK enhancements for brand safety — Progressing, including further Content Taxonomy enhancements

5. Data Transparency — Trailing adoption goals, progressing UI/API development to make Data Labels available to industry
Improve measurement & attribution accuracy & consistency (supporting & in support of #1-3)
1. Measurement vision & roadmap — IAB working groups formed; plans to be finalized in Q3

2. Open Measurement SDKs/Interface — Achieving adoption goals, accelerating CTV

3. VAST 4.2 / SIMID / Open Measurement (incl. CATS & AdCOM) — Feature adoption going well; full modern video suite adoption trailing

4. Podcast Measurement — Exceeding adoption goals; evaluating small set of updates to guidelines
Looking Forward
During the second half of 2020, we will continue to work closely with the Tech Lab Board and our members to achieve our goals and further adapt to meet critical needs for foundational standards and technology. We truly appreciate all of our members' financial support and engagement with our team and working groups, especially during this challenging time. Like many of our members, we have had to scale back some plans but are doing our best to focus on what matters most — and we depend on all of you to make that possible.
Planning for next year will be in full swing before we know it, and I'll report back with early thinking in a few months. In the meantime, please let us know if you have any feedback on progress or guidance on how we can be more valuable to you and the industry. Stay safe and well, and all the best as you navigate your businesses and lives through the balance of the year.
---
ABOUT THE AUTHOR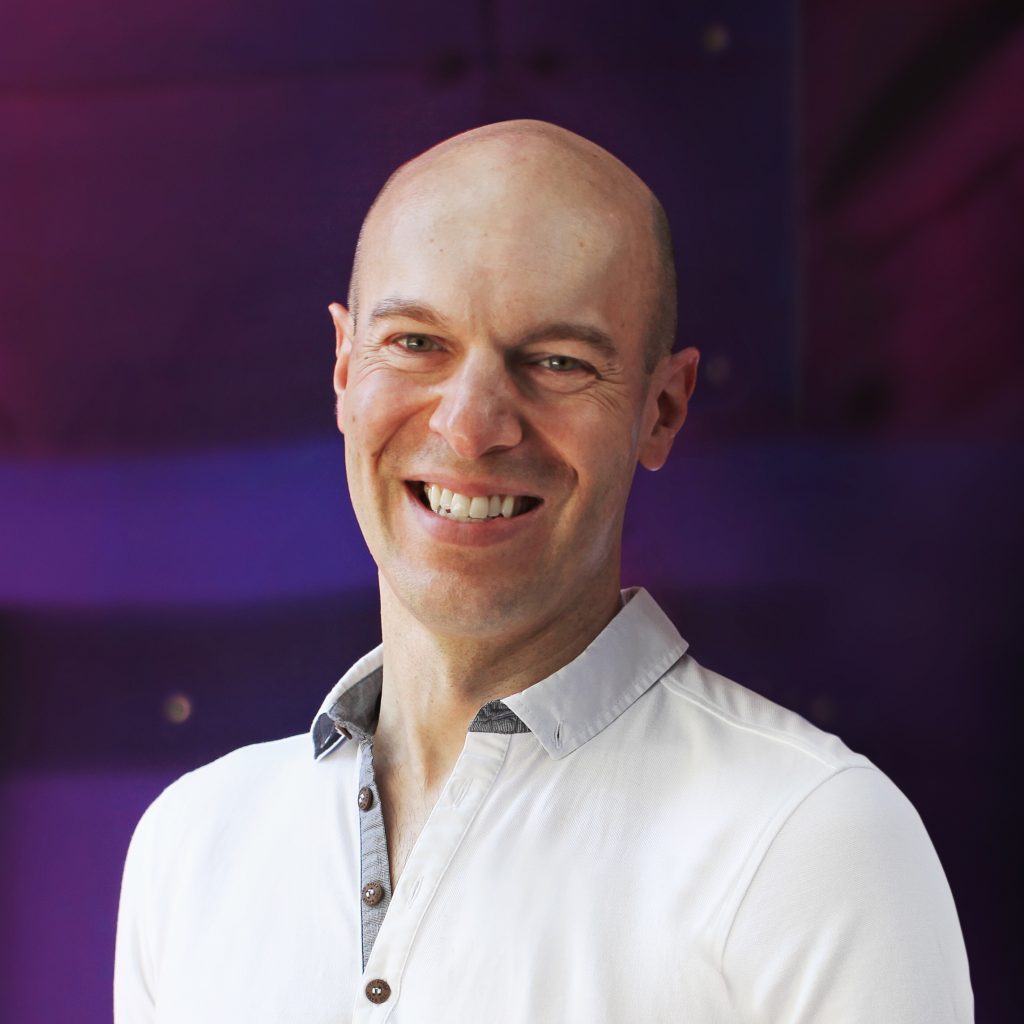 Dennis Buchheim
President
IAB Tech Lab