IAB Tech Lab is proud to announce that the Open Measurement SDK (OM SDK) is now available on Connected TV (CTV)!
"OM SDK for CTV is a paradigm of collaboration for the greater good. Together, we can bring greater transparency, increase trust and break down the silos in the fragmented CTV landscape. HUMAN is excited to develop and support this great first step towards collective protection." said Kristine Lopez Director of Product Management at HUMAN.
As one of the most widely adopted solutions from Tech Lab, OM SDK gives advertisers flexibility and choice in the verification solutions from their preferred providers by making it easier for publishers to integrate one SDK and enable ad verification with all verification vendors. OM SDK was released for iOS and Android in 2018 and web browsers in 2020.
"DoubleVerify has been an active contributor to IAB Tech Lab's OM SDK since its founding in 2017. After tackling mobile app and then web video measurement, we are proud to advance measurement on connected TV environments. CTV has been the fastest growing segment for video, and this latest stage will help reduce the transparency gap and improve trust and value in advertising," said Saar Paamoni, Vice President, Product Management, DoubleVerify.
"Nielsen is committed to working with the IAB Tech Lab and the industry to support the Open Measurement SDK initiative that will help bring transparency and viewability measurement to the CTV market," said Kim Gilberti, Senior Vice President, Product Management, Nielsen.
The Open Measurement initiative is unique as IAB Tech Lab not only establishes the technical standard for measurement verification by publishing the Open Measurement Interface Definition (OMID) but also builds and distributes the free software to implement OMID ie. OM SDK to the industry and provides support for over 100 integrations, enabling millions of apps and video players globally. The technical leadership and stewardship of the OM SDK wouldn't be possible without the OM Commit Group and we'd like to thank DoubleVerify, Google, HUMAN, IAS, Nielsen, Oracle Advertising, and Pandora for their active participation and contribution.
"In continuing to push for a more open, transparent advertising ecosystem, we support the Open Measurement SDK. Advocating for standards across a complex system of technology and stakeholders streamlines processes and also creates greater transparency in an ecosystem that has struggled with one-off point solutions," said Janelle De Rivera, Director of Product for Oracle Moat.
Today, the OM SDK for CTV is launching for tvOS and AndroidTV, with other CTV platforms on the roadmap (see device and SDK Compatibility Mapping Guide). This is an important development as it works to bring consistent viewability measurement to CTV environments, which goes towards Tech Lab's broader ambition to build consistent and scalable measurement of TV and Video advertising across all devices. The new SDKs include the standardized Open Measurement signals buyers have become accustomed to, such as screen and ad geometry, obstruction measurement, viewable impressions, audio and quartile measurement. The new SDKs add signals designed specifically for CTV viewability measurement. The signals include indicating when the TV is off and reporting the last activity within an app to indicate if someone is still watching. To ensure reliable implementations, IAB Tech Lab provides compliance certification for OM SDK integrations that is available for the CTV SDKs. The certification involves extensive tests to confirm that the OM SDK has been properly integrated and viewability signals are working as expected.
"IAS has been a pioneer of the Open Measurement SDK since its conception – as a founding member, we've collaborated with other members of the IAB Tech Lab's Open Measurement Working Group over the past few years, progressing towards improvements in accuracy and performance of ad verification. The latest version of OMSDK brings 3rd party verification to CTV and will enable brands to report on metrics they care about most by increasing transparency within the 3rd party measurement ecosystem" said Anthony Bursae, Senior Director of Product Management, Integral Ad Science
---
ABOUT THE AUTHOR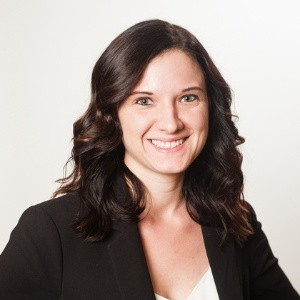 Jill Wittkopp
Vice President, Product
IAB Tech Lab