Advertisers and publishers have more time to select and transition to a new CMP
UPDATE: On May 14, the Transparency and Consent Framework (TCF) Steering Group voted to extend technical support for TCF v1.1 beyond the previously announced date of 30 June to a new date of 15th August 2020. Read more here.

Spring 2018: you may remember that time as when all of your GDPR (General Data Protection Regulation) projects were due. It was the early stage of market development on consent management platforms (CMP). While some Tech Lab member companies knew that they needed a CMP solution, there weren't enough in-market solutions to fit their business needs. The DigiTrust CMP Development Working Group was formed as a collaborative forum for Tech Lab members that shared the mutual goal of co-developing a neutral, open-source consent management platform that ties consent to the DigiTrust ID and namespace. The working group's members participated in the co-development effort in return for distribution rights.

Fast-forward to 2020, a few short months before the industry switches to the Transparency and Consent Framework (TCF) version 2.0 and deprecates version 1.1. The DigiTrust CMP Development Working Group has made the decision not to proceed with a version 2.0 compliant CMP. The CMP market has matured and there are plenty of high quality CMP offerings in-market. Below you will see a list of CMPs that are compliant with the TCF v2.0 and some even have a free offering.

In addition to market maturation, the concept of an open source CMP is not as viable an option for v2.0 as it was for v1. The Transparency and Consent Framework Policies have evolved to make the CMP a necessary enforcer of the policies with implementation partners. An open source CMP by nature, may not even know which websites have its code installed. The infrastructure required for compliance with these policies isn't really in line with the working group's original economic mission as a free offering.

With these reasons in mind, IAB Tech Lab/DigiTrust will not be registering a v2.0 compliant CMP. We will collaborate with the CMP Development Working Group to ensure all partners have proper notice and plenty of time to review and select a v2.0 compliant CMP to support their GDPR compliance. The DigiTrust CMP will be shut down and no longer available on publisher websites in line with v1.1 deprecation date set for August 15, 2020.

What does this mean practically for any advertisers or publishers using the DigiTrust CMP?
We recommend that you start evaluating v2 compliant CMPs as soon as possible. They will be listed here: https://iabeurope.eu/cmp-list/ under a "v2" heading as soon as they have passed the CMP validator checks conducted by IAB Europe.
Once you've found a new vendor, proceed with installing and launching their code while removing the DigiTrust CMP code.
If you have not removed the DigiTrust CMP code by the v1.1 deprecation date, we will update the javascript file so that the CMP will no longer be available or work for your consumers.
Please contact us at support@iabtechlab.com if you have any questions or concerns.

---
ABOUT THE AUTHOR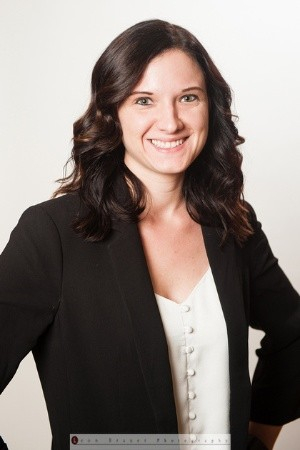 Jill Wittkopp
Director, Product Management Software
IAB Tech Lab