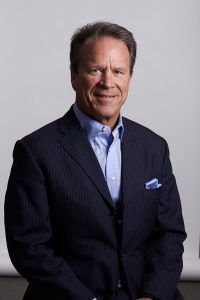 David J. Moore
Chairman of Xaxis and President of WPP Digital
David J. Moore is Chairman of Xaxis and President of WPP Digital. In both roles, he seeks to accelerate Xaxis' and WPP Digital's growth worldwide.
Dave has over 35 years of experience in media and technology.  He founded and led 24/7 Media's (now Xaxis) growth from start-up to a leader in digital marketing and ad technology. He is a member of the Interactive Advertising Bureau's (IAB's) Board of Directors and an ex-offico of the Executive Committee. Currently, he also serves as Chairman of the IAB Technology Lab. Previously the IAB's Chairman from 2009 to 2011, Dave has been an active member since 2002. He also serves on the boards of DASL and DTSI, which are both joint ventures with Dentsu in Japan and Korea; the Board of Directors of the Advertising Education Foundation (AEF), and on the Board of Directors for Globant (NYSE: GLOB) an IT and Software Development company operating in Argentina, Colombia, Uruguay, the United Kingdom, Brazil and the United States. Dave is a triathlete and has run the last 14 NYC Marathons.