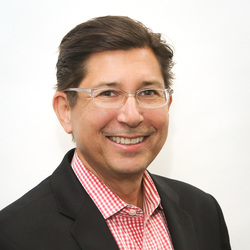 Patrick Dolan
President of the Interactive Advertising Bureau
Mr. Dolan is responsible for finance, operations, costs, compliance, and risk management. In addition, he works closely with the rest of the executive management team to supervise strategy and revenue optimization.
Mr. Dolan served as the director of finance for George Soros' network of philanthropic entities, the Open Society Institute, in Europe. Based in Budapest, he managed a budget of over $500 million disbursed in over 20 countries in Europe and the former Soviet Union.
Following the Open Society Institute, Mr. Dolan joined DoubleClick, Inc. first as their Director of International Finance and later as Director of Business Operations. Mr. Dolan was responsible for establishing international financial operations as well as developing new businesses that DoubleClick, Inc. acquired, including Abacus.
In 2001, Mr. Dolan moved to Miami to assume the position of Executive Director of Finance and Operations for The Locomotion Channel, a cable channel co-owned by Hearst Entertainment and Corus Entertainment which broadcast in Latin America.
Mr. Dolan later served as CFO of the Early Learning Coalition of South Florida, a not-for-profit with a budget of over $160 million, and most recently ran his own business management consulting firm where he worked with clients in New York, Miami and other U.S. cities on issues including trade association product development, business operations, forecasting, budgeting, financial management and marketing.
Mr. Dolan received his B.A. in Economics from the University of Virginia and his MBA from Virginia Commonwealth University.