At this time, IAB Tech lab has discontinued support for the MRAID Ads SDK Tester. We are looking at other options to make this capability available to the industry. This page will be updated once we have an alternative available.
Overview
Mobile Rich Media Ad Interface Definitions (MRAID) Ads SDK (Software Development Kit) tester provides a way to test and validate ad functionality on a mobile device against multiple SDKs in minutes. All you need is the mobile application and your ad tag to start validating ad creatives.
Designers, developers, and approvers of ad creative can use the app on their mobile devices to validate the creative functionality in multiple SDKs.
---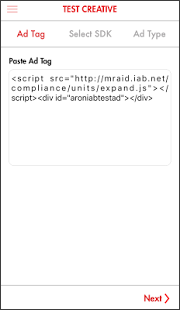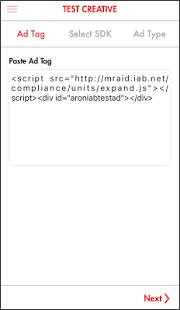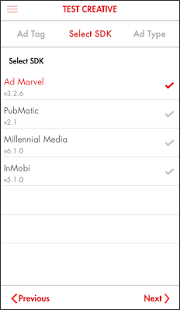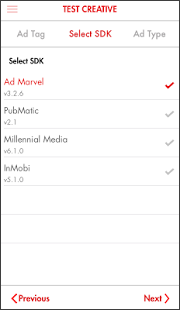 Benefits
Testing mobile in-app ads has traditionally been a painful, time consuming, and cumbersome process. It requires maintaining test apps for each SDK and setting up ad placements on ad servers. For example, to just test one ad a user had to set it up multiple times and then test it in different apps.
The new tester app solves this problem by offering multiple SDKs in one app.
---
Key Features
Paste ad tag to be tested into the app
Save ad tags
Multiple SDKs integrated
IAB cloud service available to save ad tags on a web page and access later from the app
Two ad types available: Banner and Interstitial
For operations teams and users with primarily desktop work environments, the app can be used in desktop environment using existing iOS and Android emulators.
---
MRAID Working Groups
Mobile Rich Media Ad Interface Definitions (MRAID) Working Group