Continuing to build on our presence and commitment to the Asia Pacific region (APAC), we at IAB Tech Lab have launched an APAC communications page to serve as a repository of information on our activities in the region.
Key sections of interest are:
Please check back regularly to keep abreast of our webinars, events, and news, and if you have any feedback then please feel free to get in touch directly at IAB Tech Lab APAC.
Plan for Q2:
On the topic of identity, with third-party cookies regressing next year and mobile advertising IDs also becoming less available, we have made significant progress during the first year of Project Rearc. We are keen to highlight and invite feedback on the proposed standards coming out of our working groups and how a portfolio of approaches can help the industry move forward.
As the basis for our work, we believe:
Globally, privacy by default is the new normal. The consumer is increasingly in control.
Accountability and auditability are foundational requirements for the emerging new generation of alternatives.
Open standards are critical to support interoperability across different solutions and to help enable predictable user privacy and the delivery of responsible ad-supported digital experiences.
There will be a number of competing approaches and a portfolio approach to addressability is required. There is no "Silver Bullet".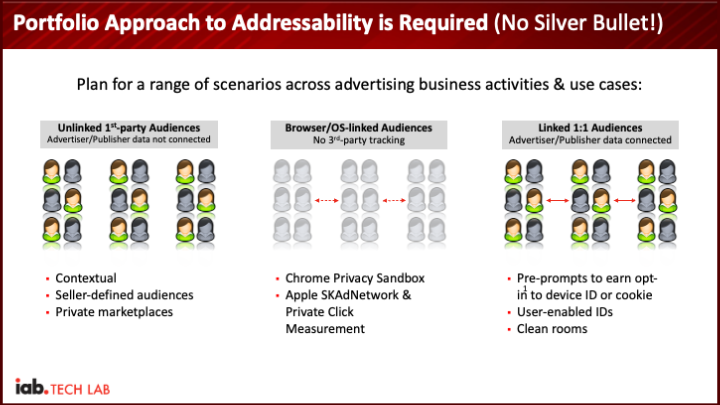 With this context for the next three webinars we are focusing on the topics of the above emerging approaches. Please do actively participate, these are open information sessions:
Contextual
User-enabled IDs
Thursday, April 22nd,2021 – Authenticated Consumers & The Trade Desk's UID 2.0 (Keynote Speaker: The Trade Desk)
Chrome Privacy Sandbox:
Thursday, May 6th, 2021 – Privacy Sandbox & Building a Privacy-first Future for Web Advertising (Keynote Speaker: Google)
Note that there is also an IAB Australia webinar on Thursday, April 15th, which is free to register for – this is a general introduction to all of these approaches and a quick review of the proposed IAB Tech Lab specifications and standards.
Plan Ahead:
After these three events we are considering looking more closely at the topic of Programmatic Transparency Standards. Programmatic has all too often been treated as the "wild west" of digital advertising, upon which we may blame many negative effects that can erode trust within the industry. Supply chain transparency is the critical tool to enable trust and verification, eliminating bad actors and ensuring advertising is reaching intended audiences.We will introduce you to this in more detail in our coming update. Look forward to all your continuing support.
ABOUT THE AUTHORS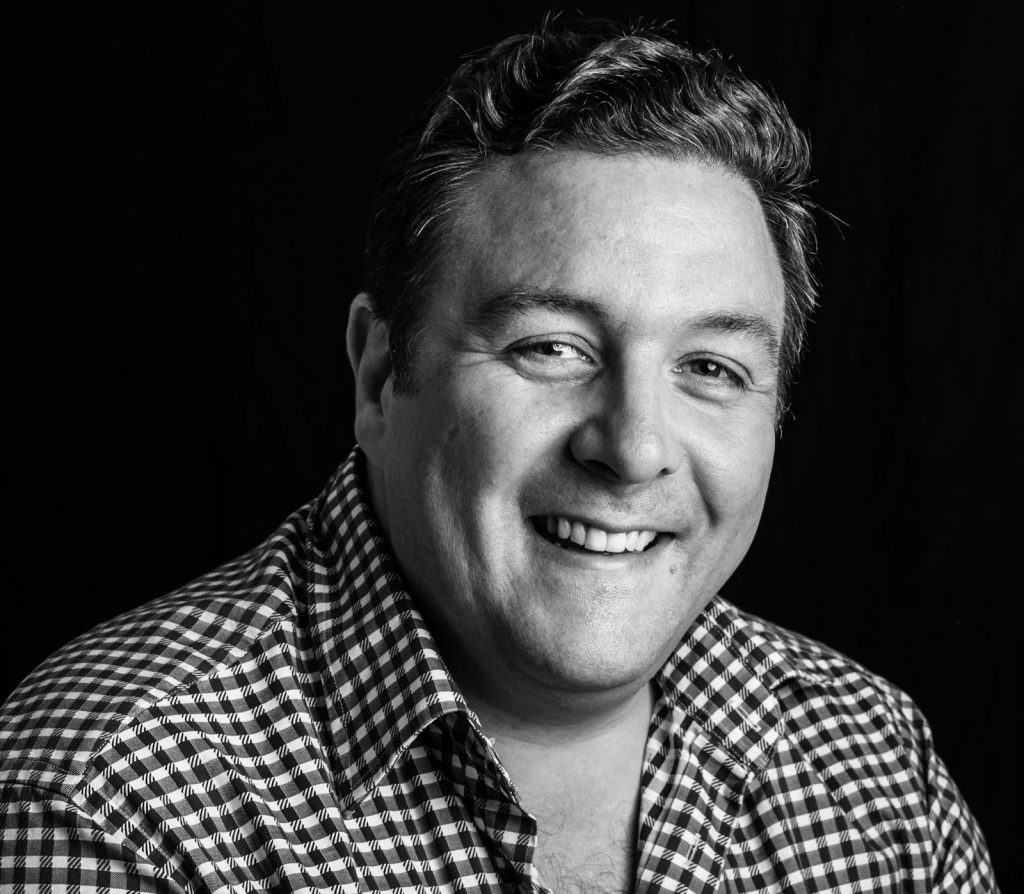 Jonas Jaanimagi
Tech Lead, IAB Australia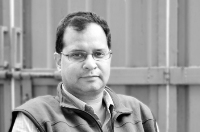 Shivendra Misra
Director APAC, IAB Tech Lab