The use of server side ad insertion to deliver video ads has become ubiquitous across the industry as the need for providing a high quality and seamless ad experience has become paramount. As adoption of the technology continues to increase, the needs for additional functionality and support has expanded too.
Last week, IAB Tech Lab hosted a workshop examining the broad benefits of SSAI with a lens on existing challenges when it comes to the nature of using server side technology. This article serves as a summary of the key take-aways from those sessions.
If you work in digital video technical ad operations, product management or engineering, we've been addressing existing SSAI (Server Side Ad Insertion) technology challenges, and steps being taken to address these issues within the scope of these topics:
Recap of Workshop's Agenda & Speakers
The 2-day workshop was full of rich content with authoritative speakers. Check out the topic list below. Then scroll down for a recap of each session.
Day 1 – Measurement, Verification & Fraud
| | | | |
| --- | --- | --- | --- |
| Session | Topic | Speaker | Company |
| Overview of the Current State of SSAI | Targeting | Jarred Wilichinsky | CBSi |
| Combatting IVT in OTT with request signing | Ad Fraud, Brand Safety, Suitability | Rob Hazan | Index |
| VAST Player Macro Support | Measurement & Verification | John Ross | DoubleVerify |
| App-ads.txt | Ad Fraud, Brand Safety, Suitability | Jake Jolly | Google |
| Brand Safety / Ad Swapping | Ad Fraud, Brand Safety, Suitability | Amit / Nick Chavez | Google |
Day 2 – Targeting & Ad Delivery
Session
Topic
Speaker
Company
Targeting in SSAI
Targeting
Scott Menzer
ID5
Personalization
Attribution / Freq / Priv.
Creative Refresh
Targeting
Justin Rath
Flashtalking
Ad Delivery
Ad Delivery
Roy Firestone
Verizon Media
Targeting & Delivery
Targeting
Allen Dove
SpotX
Metadata: Identifiers and Genre from a Publisher Purview
Targeting
Tim Ware
Sony Crackle
Targeting
Overview of the Current State of SSAI
Jarred Wilichinsky of CBSi kicked off the workshop with an overview of the current state of SSAI. Jarred illustrated some of the challenges faced when it comes to targeting in an SSAI environment: the lack of standardized consent collection for privacy compliance, operating in a cookieless environment, and complications that come from the large expanse of available platforms. 
Targeting in SSAI
Scott Menzer of ID5 kicked off a discussion around solutions to targeting challenges, each with their own pros and cons. Contextual targeting is important and valuable; however, in a context only approach, personalization is lost. The use of cohorts allows for some personalization, yet the lack of consistency and standardization in defining these cohorts weakens this approach. Persistent device IDs can be excellent for targeting in a contained environment, but each platform has its own leading to fragmentation and no unified view of a user. User agent + IP address is commonly used to connect a user's household devices, however there is no way for the user to opt out, and different platforms may handle IP + UA inconsistently. Finally shared IDs allow for persistent, privacy protected user level targeting but require broad adoption to succeed.
Personalization Attribution / Freq / Priv. Creative Refresh
Justin Rath of Flashtalking emphasized the benefits of adopting VAST 4 features like passing UA + IP in header requests to aid in better personalization, and passing the [IFA] and [IFATYPE] macros to help with attribution, privacy and frequency.  Additionally Justin suggested creating a SSAI specific standard for video creative refreshing to ensure the most up to date creative is always used.
Targeting & Delivery
Allen Dove of Spotx called for the industry to come together in the adoption of consistent taxonomies for Audience, Context and Content. And when it comes to trust using existing mechanisms such as ads.cert for authentication. 
Metadata: Identifiers and Genre from a Publisher Purview
And Tim Ware of Sony Crackle echoed the sentiment noting genre allows brands to seek consistent environments across video publishers to align with the most relevant content for their creative message and drive better results. As such the industry needs to come together to support a standardized taxonomy and consistent means of communicating this through the bidstream.  Additionally Tim stated that the IFA standard can better support frequency, privacy rules, targeting and measurement. With wide adoption of IFA both buy side and sell side stand to benefit.
Ad Delivery
Roy Firestone of Verizon Media highlighted challenges around delivering a seamless high-quality viewing experience for CTV, ad creative asset encoding, client-side processing and offline viewing. Again, there was strong advocacy for the adoption of VAST 4 features including the use of a mezzanine file with a high bitrate, Universal AdID, Digital Video Ad format Guidelines and macros.
Measurement & Verification
For any given campaign ad servers, measurement vendors, buyers and others across the ecosystem need access to basic device/environment data, which is critical for measurement, verification and fraud analysis. This data is passed in the bid request to some intermediaries (DSPs/SSPs) today but not to others. 
The Tech Lab has maintained a list of VAST player macros which grew significantly in 2018. These macros allow publisher media players to pass data such as user agent, app store IDs and content identifiers in a standardized format into VAST calls. 
VAST Player Macro Support
John Ross of DoubleVerify highlighted that to date adoption of macros by SSAI vendors and player platforms has lacked consistency. Additionally Tech Lab macros have been confused with custom ad server macros typically filled by Ad Ops. To address these issues it was proposed that an SSAI Sub-Group be formed to develop a Macro Implementation Guide in order to showcase where in the ad tech stack macros need to be filled.   
Ad Fraud, Brand Safety & Suitability
CTV fraud has recently been demonstrated as a significant and growing problem. In these environments bad actors are more easily able to spoof legitimate SSAI vendors and generate invalid traffic (IVT) using device farms, app misrepresentation and mixing valid/invalid traffic sources. 
Combating IVT in OTT with Request Signing
Rob Hazan of Index Exchange proposed an approach to help resolve ad fraud issues by stopping invalid billing notifications. The proposal suggests this could be done by adopting the use of a public/private key request signing method similar to ads.cert, but expanding upon this solution in a way that would be compatible with OpenRTB 2.5 for wider and more immediate adoption.
David Springall of Yospace presented another interesting proposal to develop a certification practice for SSAI vendors leveraging existing trust frameworks. This structure could provide trust validation for server side ad calls and server/client tracking beacons. The crux of this proposal revolves around requiring SSAI vendors to present a valid X509 client certificate when requesting VAST from an ad server. By using client certificates SSAI can securely authenticate against ad servers without changing the request/response interface. A "Trust/Certificate Authority" would be responsible for accreditation of certificate holders. In essence this method could provide a secure and effective approach to combating fraud by adapting existing technical standards.
Another flavor of the brand safety conversation comes in the form of suitability as there are varying degrees of appropriateness depending on the campaign or brand. Today in an SSAI environment the tools available to mitigate brand suitability are limited to whitelists and blacklists which are overly coarse approaches. We are working on updating the Content Taxonomy to reflect these ideas of brand suitability. 
Brand Safety / Ad Swapping
Nicolas Chavez of Google illustrated a couple of SSAI specific solutions for ad blocking and swapping which are currently being developed in the Tech Lab Ad Blocking Sub-Group. In the Endpoint Flow solution signals are collected on the client during the stream request and then sent S2S to a vendor (specified in the VAST document) which makes the decision to block or swap the ad according to brand safety and suitability requirements. In the second Wrapper Flow solution the SSAI ad tag wrapper sends a signal to the blocking/swapping vendor for a decision, and then notifies the ad server of the decision. Both flows leverage VAST and server to server calls.
In addition to moving forward with discussing these proposals within the relevant working groups, it is recommended that folks continue to adopt the Tech Lab App Identification Guidelines, sellers.json/SupplyChain Object and join the conversations about expanding app-ads.txt to cover CTV use cases.
How To Get Involved
The SSAI Workshop was packed with loads of interesting and useful information. As it stands a number of initiatives are already underway to deliver solutions to these existing challenges. You can reach out to the appropriate contact below to get involved in these projects or introduce new ideas to the groups.
And given the heightened interest the Tech Lab has plans to form an SSAI sub-group as a branch of the Digital Video Technical Working Group. This sub-group will work on developing a cookbook to house guidance, best practices and solutions for a slew of SSAI specific use cases.  
| Initiatives | Working Group | Contact |
| --- | --- | --- |
| VAST 4 Features(Macros, IFA, AdID, etc.) | Digital Video Technical Working Group | mike@iabtechlab.com |
| Content Taxonomy for CTV | CTV Working Group | mike@iabtechlab.com |
| Measurement & Verification | Open Measurement Working Group | shailley@iabtechlab.com |
| Measurement & Verification Working Group | | angelina@iabtechlab.com |
| IVT request signing, ads.cert, app-ads.txt | Programmatic Supply Chain Working Group | amit@iabtechlab.com |
| Ad Blocking / Swapping for SSAI | Ad Blocking Sub-Group | jill@iabtechlab.com |
Thanks to all of our presenters, those that participated in fostering an engaging conversation and all of our attendees for joining.

---
ABOUT THE AUTHOR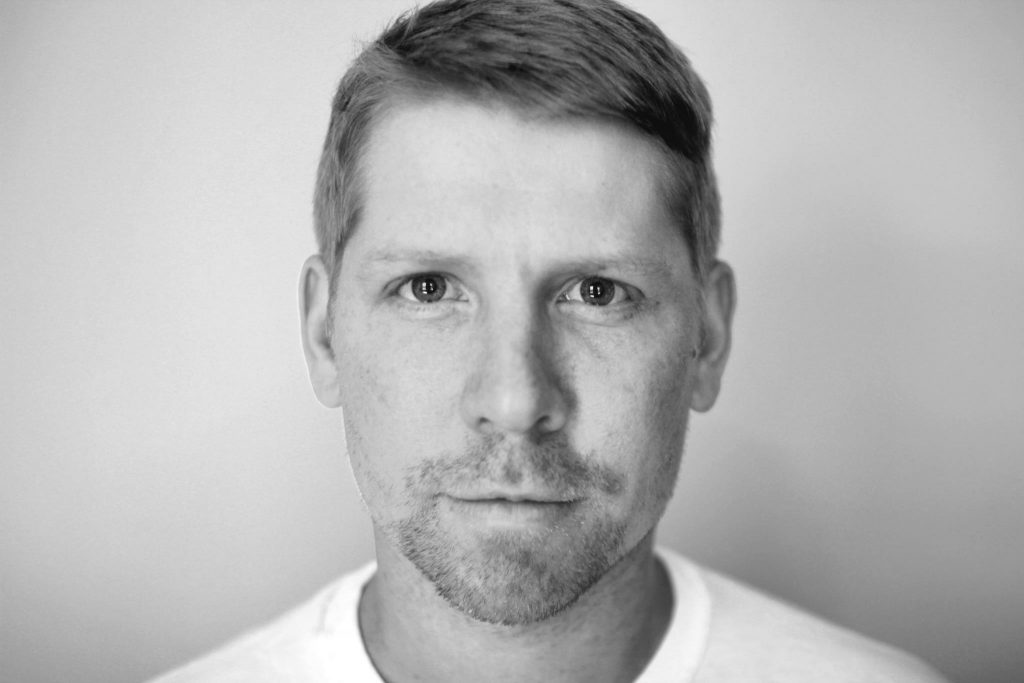 Mike Midden
Director, Product Management
IAB Tech Lab