Advanced Television: The Quest for Universal Addressability
November 10 @ 9:00 AM

-

6:00 PM

EST
Video is thriving as a medium for consumers – be it streaming in the living room or enjoying short form videos on your mobile phone. Ad supported television is seeing new growth spurts with very large platforms like Disney and Netflix announcing their entry into advertising video on demand(AVOD) as well as Free Ad Supported Television (FAST or ad supported linear TV programming delivered digitally). Growth in viewing on connected Television sets and multiple devices has surfaced an enormous challenge of measuring and managing video buying across linear, linear addressable and digital channels. Further the industry is more fragmented on available technologies and methods of measurement.
IAB Tech Lab has been in deep review with the industry about the TV and video landscape in developing a strategy for addressing the challenges of Advanced Television for buyers and publishers of TV content. This event is an opportunity to learn about IAB Tech Lab roadmap and plans for Advanced Television and cross media video. The audience will get an opportunity to learn from different solutions that are being deployed by leading industry players and how they are relying on technical standards to achieve a seamless experience for consumers and buyers. Please join us to learn about:
IAB Tech Lab Advanced Television Roadmap

Advanced Television industry and technology landscape

Cross channel campaign measurement initiatives and emerging new technologies for TV measurement

Common currency debate and audience TV measurement

Contextual advertising in Video

Managing Connected TV advertising with the efficiency of Programmatic

What is new in Transparency Center for CTV and Video
We are still accepting speaker and sponsorship applications for this event, if you'd like to be involved, please reach out to: techlab@iabtechlab.com
AGENDA (subject to change)
​​Enter Advanced TV

While the lines between linear and digital are becoming increasingly blurred, the broadcast television system dates back further than that of digital, and with that the landscape of advanced TV looks different to digital-first channels.

This session provides an overview of the advanced TV landscape, including the technologies that are being deployed today. The understanding of which underpins the foundation of all Tech Lab's work in this space.
Plan of Action: The Roadmap for Advanced TV
IAB Tech Lab are stepping up to the line to ensure that the transition of ad dollars from linear to digital is as seamless as possible. Developing standards for this new digital channel comes with its own unique set of differences. This session outlays the differences and challenges that the industry faces developing standards for this digital channel, along with an announcement of Tech Lab's roadmap and priorities for Advanced TV going forward.
Audience Measurement/Currency Solutions
In market current and proposed solutions and how to best optimize technology available today.
A New Channel and an Age-Old Debate: Measurement
The debate on what will become a common measurement currency acceptable for Advanced TV going forward.
The Context Bridge: Connecting Brands and Consumers Over New Formats
This session will discuss contextual advertising, brand suitability, and connecting brands with diverse video creators and consumer communities
OpenRTB and Advanced TV: Contextual Targeting
Contextual advertising has been the backbone of linear advertising and continues to remain a fundamental part of the marketing mix in Advanced TV. This session provides a walkthrough on how to use the Open RTB Content ID extension for contextual targeting in Advanced TV.
Networking Break
Traditional Ad Breaks Meet New Ad Breaks, Dynamic Pods in ORTB 2.6
Explaining the use of Open RTB 2.6 pod bidding and new objects for channel network
Make the Most of Your Time: Optimizing Ad Breaks for CTV
HOW to session for optimizing ad breaks using pod bidding and addressing requirements on frequency capping and other buyer requirements
Ads.Cert: Securing the Advanced TV Supply Chain
Where the money goes, fraud follows, and Advanced TV is no exception. Ads.cert is an open-source initiative from IAB Tech Lab that introduces cryptographic signing of bid requests to the industry to minimize the risk of fraudsters manipulating the data provided about an ad space.
This session provides an overview of ads.cert and the steps that your business needs to take to use to secure the Advanced TV supply chains.
Transparency Center: Building & Sustaining Trust in the Advanced TV Supply Chains
IAB Tech Lab Transparency Center is an industry owned resource for metadata about the digital advertising ecosystem, providing the data and transparency needed for buyers and sellers to transact with confidence.
This session will provide an overview of the features and data sets available within the Transparency Center that apply to Advanced TV.
Closing the Viewability Loop: The Open Measurement SDK for CTV
One of the most widely adopted solutions from IAB Tech Lab, the OM SDK gives advertisers the flexibility to choose to work with the verification solution of their preference. In September 2022, the OM SDK expanded its scope to become available for Advanced TV, this session provides a demo of how this solution works in practice for Advanced TV.
Under the Hood: OM SDK Compliance
This session will provide a detailed demo of OM SDK compliance process and methods like apps/web and CTV.
Lunch
State of the Advanced TV Landscape today
An open discussion with experts from across the industry on the state of the Advanced TV landscape.
The Challenges DSPs Face Buying Advanced TV
Advanced TV inventory spans from Data Driven Linear, to Addressable Linear, to AVOD, all the way through to Full Addressable Live Streaming with Real Time Bidding.
Integrating with this fragmented landscape comes not without its challenges. This panel explores the challenges that the buyside face when integrating with Advanced TV, and touches on the solutions that are helping buyers with the Integrated Campaign Challenge.
Watermark: The Future of TV Measurement
Overview of watermark technologies and why watermark is the future of TV measurement.
The 411 on Outcome Based Television
What is it? Why is it important? What outcomes of Advanced TV advertising are available today? And more.
Networking Reception
Sponsors:
Platinum Sponsor: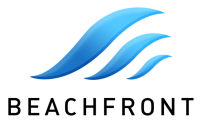 VIP Sponsors: