REARC: Build for Privacy Series
February 16 @ 8:00 AM

-

6:00 PM

EST

It is time to build! Combined with Privacy Enhancing Technologies (PETs), the private internet is here. The 'BUILD' event series will bring together privacy technology and policy experts from publishers, advertising technology providers, and government regulators to discuss the development and application of new privacy-enhancing technologies, addressability solutions, and how to achieve compliance with government regulations based on Tech Lab's compliance and audit frameworks.
We will specifically discuss:
Privacy technology for regulatory compliance such as the Global Privacy Platform, Accountability Platform, Transparency and Consent Framework, and the Post-Transaction Consumer Rights Framework

Cookie-less Addressability Solutions like Seller Defined Audience (SDA), ID solutions and interoperability standards across ID resolution platforms

Data Clean Room technical standards and applications

Privacy Enhancing Technologies

as the foundation for a sustainable and inherently private internet will dive into consumer privacy and data security use cases using core PETs applications such as differential privacy, multi-party and private computing, on device technologies like Privacy Sandbox. The discussions will focus on PETs' utility for critical advertising use cases, including attribution, targeting, measurement, and frequency capping.
The Tech Lab Future of Privacy events are an opportunity to dive deep into the technologies and solutions being developed for addressability, privacy and data security and to understand their application, benefits and limitations. They will also provide a window into the future with insights and demonstrations of the application of PETs to the most pressing use cases and how to understand the privacy-enhancing changes being deployed by the big technology platforms.
These events combine the content of several of our past events into one comprehensive privacy-centric day and include local content. This event series is in-person, only.
We are still accepting speaker and sponsor applications for this event, if you'd like to be involved please reach out to: techlab@iabtechlab.com
Brands and agencies receive 50% off; please reach out to events@iabtechlab.com to request a discount code.
Additional events in this series will be:
Past, relevant events:
Addressability Solutions Roadshow
Addressability System Designs, Moving from Strategy to Implementation. It's Time to Build!
Privacy Enhancing Technologies Evolution Series: Part 1
Privacy Enhancing Technologies Evolution Series: Part 2
Privacy Enhancing Technologies Evolution Series: Part 3
Agenda Topics (subject to change)
REARC: Implement for Impact
Nearly four years after project REARC was launched in Feb 2019, we've made progress as an industry. We want to recap how far we've come, with releases like Seller Defined Audiences, Global Privacy Platform, and more upcoming in 2023.
The Future of Seller Defined Audiences
We'll cover the latest on Seller Defined Audiences from the details of the specification to current learnings from the market.
Seller Defined Audiences in Action
Winner of Best of Tech Partner Awards 2022, we'll dig deeper into the Seller Defined Audiences specification as well as current and future in market adoption.
Trust but Verify: Data Transparency Compliance
With the rise of Seller Defined Audiences, it's important to support a compliance program that helps ensure adherence to the specification. This session will do a deep dive on the SDA complimentary spec, Data Transparency Standard, and the associated compliance program.
Buyers Guide: Data Cleanrooms
Choosing a clean room is no easy task. Know what to look for, what standards to ask about, and how to look for privacy protecting features beneath the pitches.
Holistic Identity Strategies: How to Prioritize When There is No Silver Bullet
The "new normal" technical landscape requires a portfolio of approaches to targeting, measurement, and attribution. How do you evaluate the various IDs available in market to prioritize your technical roadmap?
Navigating the Privacy, Legal, and Compliance World in 2023
Calling it an evolving market is an understatement. Check in with the experts on how to think about privacy compliance in the coming year. We'll tackle process, prioritization, and new topics to keep on your radar.
Managing User Consent and Preference Across the Globe with the GPP
The Global Privacy Platform was released in September of last year and currently supports consumer consent and choice for multiple jurisdictions. Learn about how the GPP is helping the industry comply with privacy regulations throughout the globe.
Accountability Platform
A look at the Accountability Platform and how it can help with demonstrating conformity with consumer privacy and consent choices.
Post-Transaction Data Subject Rights
The process for complying with a consumer's request to delete, access, or modify their data is manual and laborious. This session will provide a discussion on how these requests can be streamlined.
Applying of Differential Privacy
Differential privacy is a deterministic, mathematical way to measure and manage privacy and is the key technology being applied today in solutions enhancing privacy. This session will dive deep into the math and methods explaining different techniques used in differential privacy and example applications in AdTech.
Using PETS for Frequency Capping
As one of the key operational use cases for identifiers in advertising, it's important to think about how new PET / XMM proposals will address it. Take a deep dive on privacy enhancing technologies in action.
So Many PETs, So Little Time
With so many PETs solutions in market and in discussion, it's hard to keep track. In this panel we'll pull apart all the new acronyms for the various measurement and attribution solutions. Get ready to hear expert thoughts on Apple's SkAdnetwork and Private Click Measurement and the latest on Google's Privacy Sandbox.
On Device Targeting
Another common topic in PETs is on device solutioning. We'll hear from experts already making strides in development of on device audience targeting.
Speakers:

Jessica B. Lee
Partner, Chair, Privacy, Security & Data Innovations
Loeb & Loeb LLP

Jessica Lee co-chairs Loeb & Loeb's Privacy, Security & Data Innovations practice. Jessica helps companies in the U.S. and around the world launch, market and monetize their digital products and content. She provides strategic privacy counselling to clients who are leveraging data in connection with programmatic and addressable advertising, voice technology, location-based tracking, smart devices and wearables, as well as emerging technologies, such as artificial intelligence and facial recognition. Jessica has assisted dozens of organizations design their privacy programs and operationalize U.S. and international privacy and data security requirements, including the General Data Protection Regulation ("GDPR"), and, more recently, the California Consumer Privacy Act ("CCPA") and upcoming state privacy laws. Jessica is the Chair of the Cyber Security & Surveillance Committee of the International Bar Association and sits on the IAPP's Publications Advisory Board. Jessica is a supporter of the arts and serves as the Vice-Chair of the Board of Weeksville Heritage Center and sits on the Board of Directors for the Laundromat Project and Musicians on Call.
Jessica B. Lee
Partner, Chair, Privacy, Security & Data Innovations
Loeb & Loeb LLP
Sponsors:
Principal Sponsors:


Platinum Sponsors: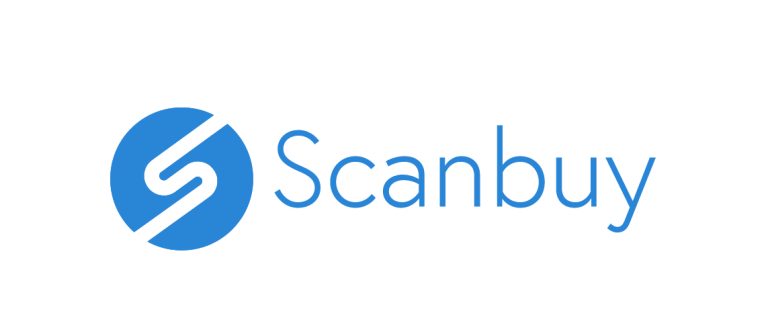 VIP Sponsors: