REARC: Build for Privacy Series
February 16 @ 8:00 AM

-

6:00 PM

EST

It is time to build! Combined with Privacy Enhancing Technologies (PETs), the private internet is here. The 'BUILD' event series will bring together privacy technology and policy experts from publishers, advertising technology providers, and government regulators to discuss the development and application of new privacy-enhancing technologies, addressability solutions, and how to achieve compliance with government regulations based on Tech Lab's compliance and audit frameworks.
We will specifically discuss:
Privacy technology for regulatory compliance such as the Global Privacy Platform, Accountability Platform, Transparency and Consent Framework, and the Post-Transaction Consumer Rights Framework

Cookie-less Addressability Solutions like Seller Defined Audience (SDA), ID solutions and interoperability standards across ID resolution platforms

Data Clean Room technical standards and applications

Privacy Enhancing Technologies

as the foundation for a sustainable and inherently private internet will dive into consumer privacy and data security use cases using core PETs applications such as differential privacy, multi-party and private computing, on device technologies like Privacy Sandbox. The discussions will focus on PETs' utility for critical advertising use cases, including attribution, targeting, measurement, and frequency capping.
The Tech Lab Future of Privacy events are an opportunity to dive deep into the technologies and solutions being developed for addressability, privacy and data security and to understand their application, benefits and limitations. They will also provide a window into the future with insights and demonstrations of the application of PETs to the most pressing use cases and how to understand the privacy-enhancing changes being deployed by the big technology platforms.
These events combine the content of several of our past events into one comprehensive privacy-centric day and include local content. This event series is in-person, only.
This event has passed
Additional events in this series will be:
Past, relevant events:
Addressability Solutions Roadshow
Addressability System Designs, Moving from Strategy to Implementation. It's Time to Build!
Privacy Enhancing Technologies Evolution Series: Part 1
Privacy Enhancing Technologies Evolution Series: Part 2
Privacy Enhancing Technologies Evolution Series: Part 3
Agenda (subject to change)
8:00 – 9:00 AM
Breakfast and Check-In
9:00 – 9:30 AM
REARC: Implement for Impact

Nearly four years after project REARC was launched in Feb 2019, we've made progress as an industry. We want to recap how far we've come with releases like Seller Defined Audiences, Global Privacy Platform, and more upcoming in 2023.

Shailley Singh, EVP, Product & COO, IAB Tech Lab

9:30 – 9:40 AM
Seller Defined Audiences in Action

We'll cover the latest on Seller Defined Audiences from the details of the specification to current learnings from the market.

Hillary Slattery, Director of Programmatic, Product, IAB Tech Lab

9:40 – 9:55 AM
Trust but Verify: Transparency in Seller Defined Audiences

With the rise of Seller Defined Audiences, it's important to support a compliance program that helps ensure adherence to the specification. This session will do a deep dive on the SDA complimentary spec, Data Transparency Standard, and the associated compliance program.

Donna Hamilton, SVP, Data Strategy, Alliant Data

Shailley Singh, EVP, Product & COO, IAB Tech Lab

9:55 – 10:15 AM
Scaling Addressability with Lookalike Modeling

Please join senior representatives at Universal McCann, Scanbuy, and Neutronian as they dig into the key challenges and emerging opportunities for scalable addressability in Advertising. Demand-side, need for finding new customers, and growing their business from existing supply partners will be discussed with emphasis on using permissioned data for lookalike modeling to find the right audiences.

Chuck Ennis, VP & GM, Data & Analytics, Scanbuy

Arielle Garcia, CPO, UM Worldwide

Timur Yarnall, CEO & Co-Founder, Neutronian

10:15 – 10:45 AM
Networking Break
10:45 – 11:00 AM
Data Clean Rooms: Guidance and Recommended Best Practices

An overview of IAB Tech lab's recently released guidance and recommendations for Data Clean Rooms.

Devon DeBlasio, VP, Product Marketing, InfoSum

11:00 – 11:25 AM
The Role of the Cloud in Clean Rooms: A Fireside Chat with AWS' Adam Solomon and Shamir Tanna

As clean rooms increase in popularity, many have identified opportunities for technical standards to streamline workflows within and across different clean room vendors. What problems might these new standards help solve, and for who? What use cases will they support? In this fireside discussion with Adam Solomon – WW Head of Data Collaboration & Interoperability within AWS Advertising and Marketing Technology group – we'll explore the role that cloud infrastructure can play in addressing common interoperability pain points across clean room providers, and how a shared set of tools and technology primitives can free up resources for proprietary innovation and growth across the ecosystem.

We'll then be joined by AWS' Sailesh Mohapatra – Sr. Product Manager for AWS Clean Rooms – who will guide the group through a demo of AWS' recently released Clean Room product.

Shailley Singh, EVP, Product & COO, IAB Tech Lab

Adam Solomon, Global Head of Privacy-Enhanced Data Collaboration Solutions, Advertising & Marketing, Amazon Web Services

Shamir Tanna, Sr. Product Manager, AWS Clean Rooms, Amazon Web Services

11:25 – 11:40 AM
Privacy Safe Audience Activation Using a Data Clean Room

An overview and walkthrough of the recently released Data Clean Room specification – Open Private Join and Activation (OPJA) for matching audiences between two data sets and signaling the results to activate for ad targeting while preserving privacy.

Andrei Lapets, VP, Engineering & Applied Cryptography, Magnite

Bosko Milekic, CPO & Co-Founder, Optable

11:40 – 12:15 PM
Buyers Guide: Data Clean Rooms

Choosing a clean room is no easy task. Know what to look for, what standards to ask about, and how to look for privacy protecting features beneath the pitches.

Rachel Blum, Principal Architect, Field CTO, Snowflake

Devon DeBlasio, VP, Product Marketing, InfoSum

Ted Flanagan, CCO, Habu

Shailley Singh, EVP, Product & COO, IAB Tech Lab

12:15 – 12:40 PM
Holistic Identity Strategies: How to Prioritize When There is No Silver Bullet

The "new normal" technical landscape requires a portfolio of approaches to targeting, measurement, and attribution. How do you evaluate the various IDs available in market to prioritize your technical roadmap?

Travis Clinger, SVP, Activations & Addressability, LiveRamp

Rowena Lam, Sr. Director, Privacy & Data, IAB Tech Lab

Scott Menzer, COO & Co-Founder, ID5

12:40 – 1:00 PM
Deterministic vs. Probabilistic: The Real Conversation We Need to Have about Audience Data

For years, the industry has debated the merits of deterministic vs. probabilistic approaches to identity. However, the ultimate solution doesn't have to come down to an "either-or" equation. The brightest future for the digital advertising ecosystem and consumers might be one that balances deterministic and probabilistic data in privacy-friendly ways. Join Drew Stein, CEO of data, identity, activation, and curation company Audigent, for a lively discussion on the future of behavioral data and why now is the time to break our industry's addiction to deterministic data.

Drew Stein, Founder & CEO, Audigent

1:00 – 2:10 PM
Lunch
2:10 – 2:30 PM
Navigating the Privacy, Legal, and Compliance World in 2023

Calling it an evolving market is an understatement. Check in with the experts on how to think about privacy compliance in the coming year. We'll tackle process, prioritization, and new topics to keep on your radar.

Jessica Lee, Partner, Chair, Privacy, Security & Data Innovations, Loeb & Loeb LLP

2:30 – 2:50 PM
Managing User Consent and Preference Across the Globe with the GPP

The Global Privacy Platform was released in September of last year and currently supports consumer consent and choice for multiple jurisdictions. Learn about how the GPP is helping the industry comply with privacy regulations throughout the globe.

Brandon More, Sr. Engineering Manager, CafeMedia

2:50 – 3:00 PM
Who Needs Accountability?

A look at the Accountability Platform and how it can help with demonstrating conformity with consumer privacy and consent choices.

Brian May, Principal Engineer, Dstillery

3:00 – 3:20 PM
Unique Privacy Challenges in CTV

When it comes to privacy in CTV, there are a whole set of unique challenges that are not present in web or mobile environments. Hear about some of these challenges and what the industry can do to tackle them.

Rowena Lam, Sr. Director, Privacy & Data, IAB Tech Lab

Jessica Reed, VP, Product Marketing & Content Strategy, NBCUniversal Advertising & Partnerships, NBCUniversal

3:20 – 3:50 PM
Networking Break
3:50 – 4:20 PM
Why PETS are Critical for Advertising: Estimating the Value of Offsite Data to Advertisers

We are all aware that data fuels personalized connections online, but as people have begun to spend more important parts of their lives online, they're understandably asking questions about how data drives the personalized experiences they see. For advertisers this has resulted in product changes and privacy regulation that limit their ability to use data that is shared across applications. In this work we studied one of the most common ways advertisers use this "offsite" data and ran a large-scale study with hundreds of thousands of advertisers on Meta to understand the impact of the loss of offsite data. Our results suggest a substantial benefit of offsite data across a wide range of advertisers. As the industry develops new privacy-forward approaches for ad delivery, understanding what value they are trying to recover can help guide policy and product in this space.

Robert Moakler, Quantitative Researcher, Meta

4:20 – 4:50 PM
Trusted Execution Environments for Data Confidentiality

This talk will review the technical properties of TEEs that establish confidentiality for sensitive data and offer implementation patterns that can speed development for systems with high bars for privacy and security. TEEs will be compared with other technologies used to establish operator isolation such as Multi-Party Computation (MPC) or homomorphic encryption, and techniques to enable distributed trust will be reviewed.

Spencer Janyk, Product Management, Google

4:50 – 4:55 PM
Closing Remarks

Rowena Lam, Sr. Director, Privacy & Data, IAB Tech Lab

4:55 – 6:00 PM
Networking Cocktail Reception
Speakers:

Andrei Lapets, Ph.D.
VP, Engineering & Applied Cryptography
Magnite

Dr. Andrei Lapets is currently VP of Engineering and Applied Cryptography at Magnite, where he focuses on integrating PETs such as secure MPC and homomorphic encryption into audience creation, activation, and attribution workflows. He also serves as a board member and chairs the Technical Committee for the MPC Alliance, a consortium of over 50 companies offering MPC-enabled products and services.
Andrei was formerly Associate Professor of the Practice in Computer Science at Boston University, where he also served as Director of Research Development at the Hariri Institute for Computing and Director of the Software and Application Innovation Lab. He has led and co-led multiple research efforts supported by sponsors such as the National Science Foundation and IARPA that involved the development, production deployment, and evaluation of secure MPC solutions, with a focus on usability and web-based delivery. Andrei has 15 years of industry experience consulting both large organizations and small start-ups focused on bringing new technologies to market. He holds a Ph.D. in computer science from Boston University and S.M. and A.B. degrees in computer science and mathematics from Harvard University.
Andrei Lapets, Ph.D.
VP, Engineering & Applied Cryptography
Magnite
Sponsors:
Principal Sponsors: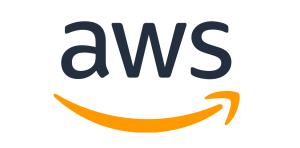 Platinum Sponsors: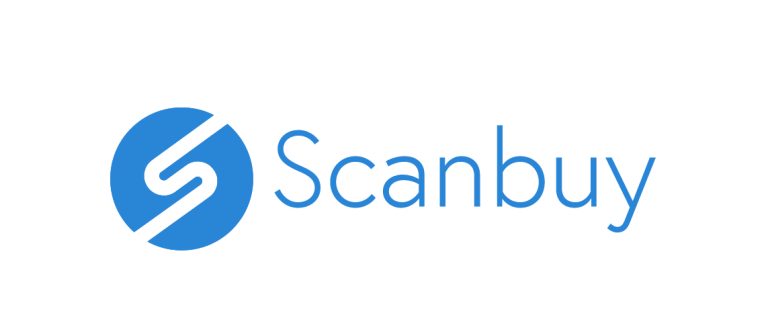 VIP Sponsors: