The Guidelines for Identifier for Advertising (IFA) on OTT platforms are recommendations on how to maintain a high-quality advertising experience within over-the-top television (OTT) environments. Those technical guidelines provide instructions on best practices for delivering targeted ads, as well as controlling ad frequency and rotation across a wide variety of disparate smart TVs, connected devices, and other OTT systems.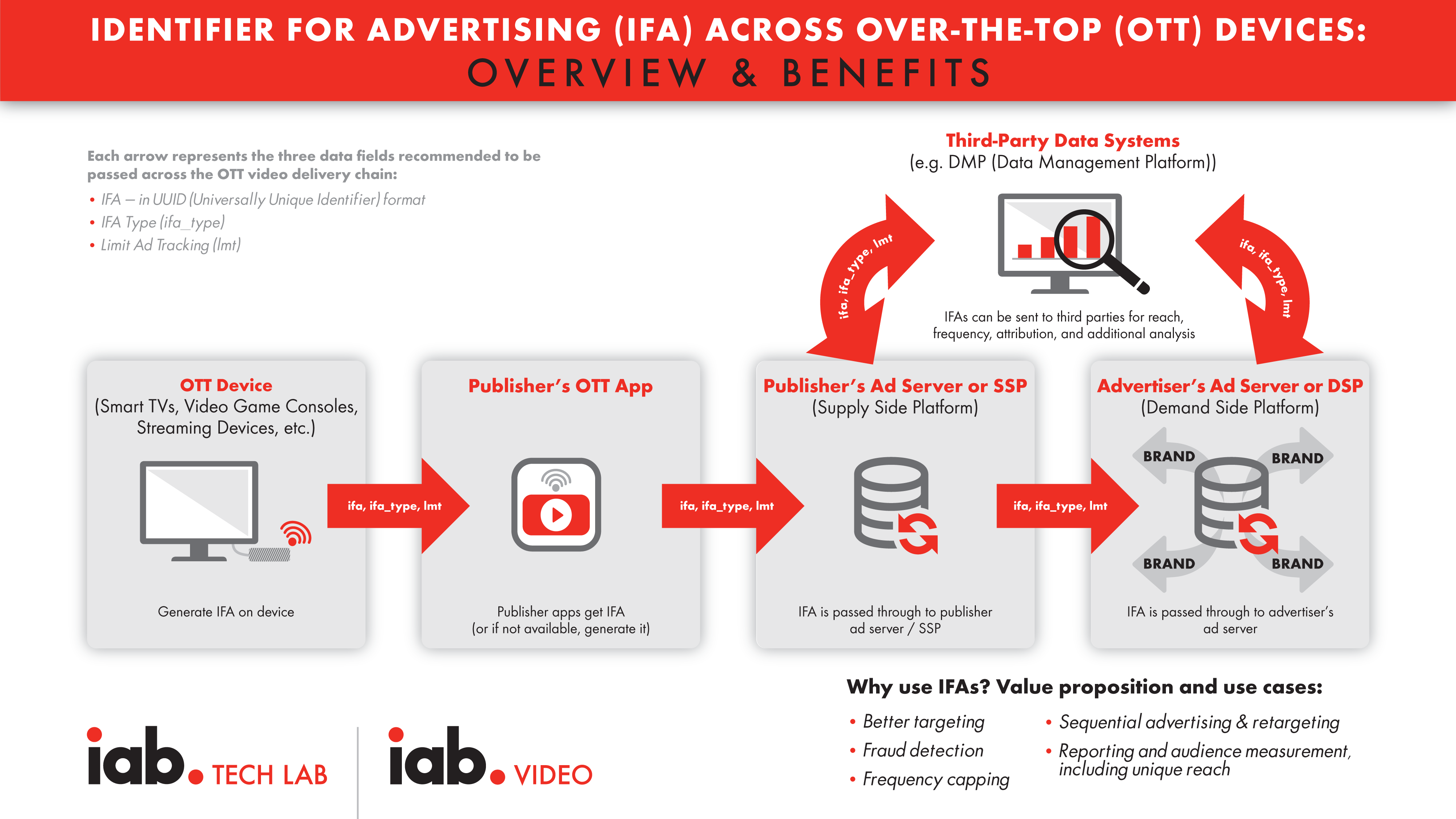 In traditional browser environments, ad platforms rely on semi-persistent HTTP cookies to identify a user. This is used to deliver targeted ads as well as to control the ad frequency and ad rotation. Due to the wide variety of different Smart TV, Connected Device and other over the top television (OTT) platforms, it cannot be guaranteed that devices support the traditional cookie-based semi-persistent device or audience management for ad-related activities. Without device or audience management, the same creative can serve more frequently than expected and frustrate audiences.
In order to maintain a high-quality audience experience within OTT environments, it is recommended that parties manage advertising-related activities through an identifier for advertising (IFA), while respecting the user's privacy settings. This is in line with best practices within the mobile industry, which makes it easier for technology vendors to support the OTT IFA.
View Press Release
---
Developed by the OTT Technical Working Group
---
IAB Tech Lab Contact
Katie Stroud
Senior Product Manager
support@iabtechlab.com