By Dennis Buchheim
As 2017 comes to a close we invited some of our most active IAB Tech Lab members to share their predictions for ad tech in 2018. These technology insiders offered up expert perspectives on a myriad of topics that range from transparency to blockchain, and dynamic content optimization to connected TV—providing insights that could prove helpful in navigating the ecosystem in the next 12 months.
Kerry Bianchi, CEO, Visto
"Especially given the political environment leading up to the 2018 midterm elections, I expect "fake news" will remain a common feature of the industry discussion. It would be naive to believe bad actors could be 100% eliminated. Still, their efforts can be greatly stymied by an industry working together to create processes to quickly identify and take action that, hopefully, gain more widespread adoption as they benefit all legitimate players."
Diaz Nesamoney, Founder and CEO, Jivox
"At the IAB Dynamic Content Ads Committee, some of the key trends we are tracking and looking to develop further are the evolution of the Dynamic Content Ads specification to cover omnichannel dynamic creative and content delivery.  Some of the work that has already been done is the inclusion of the spec as a payload in the OpenRTB 3.0 specification as well as work done by the native subgroup to specify how the standard can be used to power dynamic native ads.  We also envision the standard evolving to cover the concept of layouts, which allows for specific layout related metadata to be specified to control the actual rendering as well as the decisioning logic, which inevitably is needed to determine which set of assets should be delivered to each end consumer.  With the significant market interest in dynamic creative optimization (DCO) and personalization.  This standard is proving to be a critical backbone, for the future of dynamic personalized advertising across all channels."
Aron Schatz, Senior Product Manager, Viral Gains
"The concept of transparency means different things to different people, but in 2018, supply chain transparency will be a topic of trending importance to advertisers. The news was filled with articles about how much fraud there is in advertising. Ads.txt fixes some of the concerns, but it doesn't solve transparency in the supply chain as a whole. If advertisers had more visibility into exactly where the supply chain starts, and the actual publications and placements of their ads, they could spend their advertising dollars wisely with minimal fraud. Lack of transparency causes confusion and allows fraud to run wild. Looking forward, blockchain is one of those promising technologies that may help in this area. The industry is taking steps to provide mechanisms for transparency, but should balance forced regulation with the ability to innovate. "
Bill Simmons, Chief Technology Officer and Co-Founder, DataXu
"In 2017, Connected and Addressable TV started to come into its own. In 2018, we're going to see that market explode as marketers "connect the dots" using better tools and start to see provable return on ad spend. We'll see a re-energized class of agencies, intent on creating new competitive differentiators for clients.  New technologies such as the use of artificial intelligence will power innovation in how agencies serve their clients. Innovations in blockchain for ad tech and data rights will make their mark in 2018, but will largely remain experimental until 2019."
Michael Tuminello, VP, Solutions and Partnerships, Innovid
"We expect 2018 to be a big year for in-app mobile video brand advertising, due to the alignment of several trends in the marketplace – including SDK-implemented viewability and verification, increased recognition by agencies and advertisers that millennials are moving to mobile (eg https://www.hearts-science.com/forcesofchange/unreachables/), and upcoming changes to tech standards -. We also see a lot of momentum for OTT, where certain premium publishers are already running the majority of their impressions. Looking back, certainly one of the most impactful trends was buy-side questioning of digital media efficacy, kicked off by Marc Pritchard of P&G at the January 2017 IAB Leadership meeting.  We expect to see that trend reverse itself slowly with help from companies like ourselves finding ways to improve buy-side visibility into digital video campaigns."
And, to add one more forecast into the mix, here is mine:
"2018 should yield truly measurable progress in tackling fraud and improving transparency and trust in the digital advertising supply chain. With rapid adoption of ads.txt (Authorized Digital Sellers), the expected release of OpenRTB 3.0 and authenticated supply, increased adoption of TAG (Trustworthy Accountability Group) IDs by entities across the industry, work in progress to promote sharing audience data composition and provenance, and even some early, tangible blockchain-enabled solutions in these areas, it should be a banner year…especially for those who've moved beyond banner ads."
I hope these predictions can serve as guideposts as we head into 2018. Looking forward to working with members to ensure that the supply chain is healthy and strong in the coming year!
ABOUT THE AUTHOR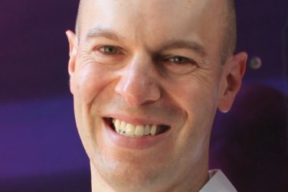 Dennis Buchheim, SVP & General Manager, IAB Tech Lab