Tech Lab kicked off a big initiative in 2022, promising to move cross-screen advertising into the future as has been envisioned for the last 30 years. The innovation across the field has led to divergent solutions and a fragmented marketplace, but it has also shown us a clear path to bringing this vision to life.
The time is ripe for standardization!
…but how are we going to get there?
With the announcement of our roadmap for Advanced TV over the next 3-5 years, we have a clear outline for a full year of activities and beyond. Most of 2023 will be about normalizing the existing solutions with guidance on what's available and the best way for the market to converge on these solutions. This will involve defining use cases and outlining the most efficient tools and processes to achieve those outcomes. As we develop guidance in 2023, we will also be laying the foundations for new technology that TVs, ad servers, data platforms, and service providers can implement to begin the ultimate transformation of ad tech in TV.
This work will take structured working groups and dedicated resources. We'll be kicking off 2023 with the following shift in working groups:
Our CTV and Digital Video working groups will merge into one general Advanced TV working group. It will meet monthly on the 4th Thursday of each month.
The Advanced TV working group will be supported by at least one sub-working group to handle work specific to Digital Video. Additional working groups may be formed as needed to handle specialized tasks.
An exclusive Advanced TV Commit Group will lead and provide resources for the development of standardized technology designed to advance the 5 objectives of our Advanced TV initiative.
The focus for each of these groups are as follows:
Advanced TV Technical Working Group: Meet monthly to review progress of two sub-groups, review any documentation, offer feedback, and suggest strategies for implementation and market adoption.
Digital Video Sub-Working Group: Advance ongoing digital initiatives such as VAST and SIMID, and develop technology and guidance for all the Advanced TV initiatives in the digital space (primarily AVOD and FAST).
Advanced TV Commit Group: Define technical requirements and guide development/provide resources for needed tools/software to standardize ad technology across screens.
If you're already a member of the CTV or Digital Video working group, you'll receive an email with registration links to the above working groups. If you're interested in joining the Commit Group, you can reach out to me directly for more information.
All of the work for Advanced TV in 2023 is planned, but we need your participation and guidance to bring this vision to life. If your company is not yet enrolled in membership, consider that our Advanced TV initiative is a historical shift in the largest source of revenue in ad tech; there's no better time to join than now! Contact membership@iabtechlab.com to learn more.
I look forward to working with you in 2023 and beyond!
Author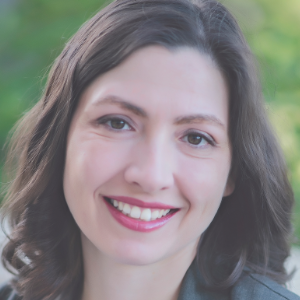 Katie Stroud
Senior Product Manager
Ad Experiences and Advanced TV
IAB Tech Lab