New features on ads.txt aggregator to better manage and ultimately monetize ad inventory
Since 2018, IAB Tech Lab has provided an aggregated database of the Sell Side Transparency Standards to the industry, enabling companies to filter for authorized digital sellers using the ads.txt, app-ads.txt, and sellers.json initiatives. While some companies may build their own crawler to aggregate these data sets, IAB Tech Lab crawls millions of ads.txt, app-ads.txt, and sellers.json files to provide a low-cost option for the industry that doesn't have the resources to maintain their own. Transparently displaying the results of the aggregator helps sellers troubleshoot issues with their files.
With the release of the Transparency Center this summer, we've released and continued to improve our aggregator.
The latest updates to the aggregator:
Introduces InventoryPartnerDomain support – the most recent addition to ads.txt 1.0.3 to help describe syndication partnerships in the CTV space
Introduces standardized error codes to help troubleshoot issues accessing the file
Updates subdomain feature support
Updated support to browse the data set
This new aggregator is a fundamental part of IAB Tech Lab's Transparency Center. We'd like to thank OpenX developers for their contributions in developing a more scalable and feature rich solution supporting Tech Lab's goals. "Initiatives like ads.txt, app-ads.txt, and sellers.json meet a real need in the market and it's clear why this has been such rapid and wide adoption across the industry. At OpenX, we pride ourselves on the work we do helping our partners and clients gain a better understanding of the supply chain, and we were glad to play a part in working with the IAB Tech Lab to help other companies in the space do the same thing," says Paul Ryan, Chief Technology Officer, OpenX.
IAB Tech Lab Members can browse the Supply Chain data in the Transparency Center's Data Explorer at no cost; and we've reduced the cost for API access, while increasing value with the above features. Subscribing to API access of the Supply Chain data is $2,500 for non-members and $2,000 for members until December 31, 2021. The pricing for 2023 will increase to $4,500 for non-members and $2,500 for members.*
Subscribers will get access to five supply chain endpoints highlighting:
All crawled ads.txt data – updated daily
All crawled app-ads.txt data – updated daily
All crawled sellers.json data – updated daily
Supply Chain Validation ads.txt data – updated monthly
Supply Chain Validation app-ads.txt data – updated monthly
As well as all other Transparency Center data set endpoints
What can I do with this data?
For those buy and sell-side platforms that have not built their own crawler to fuel ads.txt/app-ads.txt and sellers.json validation within their platform, the 'crawled' data sets can be used to do so.
Additionally, the Supply Chain Validation data offers SSPs and Exchanges a simple and cost-effective method to filter for all their authorized seller entries on the websites that they partner with and to be alerted of any errors or notification codes within these that may be losing them money. For example, exchange.com could look for all authorized seller entries that include them as an advertising system and check for error or notification codes against those entries to ensure that what is listed in their sellers.json file matches what the publisher has entered in the authorized sellers, as in instances where this data does not match, buyers may be filtering to exclude such traffic.
What's next?
We are thrilled with these enhancements and will continue to work with the industry to evolve the data to make it increasingly valuable. Next year, we'll work to add CTV app stores to the app-ads.txt data, and we look forward to incorporating buyers.json data as adoption increases.
*Edit 1/1/2023: The Transparency Center API cost was increased as of January 1, 2023
AUTHOR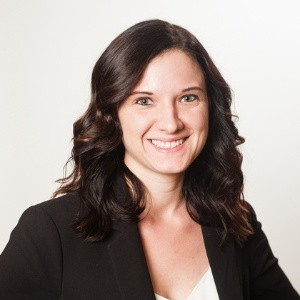 Jill Wittkopp
Sr. Director, Product
IAB Tech Lab