By Jonathan Eccles and Jean-Luc Wasmer
With the release of the latest version of the Digital Video Ad Serving Template, VAST 4.1, ad tech companies, servers, and publishers will finally be able to unify existing video ad specifications with the quickly growing digital audio ad market. The separate Digital Audio Ad Serving Template (DAAST) spec – which was originally spun out of VAST 3 in the interest of speed to market – can be deprecated to the mutual benefit of all industry constituents.
Of course, video ads and audio ads have some notable differences in their consumer experience – most predominantly that one format is visual-first while the other can be entirely consumed and understood without any available screen or rendering engine. However, they share enough consistency in operational processes, ad serving technology, player technology, and ad measurement, that it is most efficient to merge the formats into a single spec.
If you are a publisher, ad server, or other ad tech company that works with digital audio ads, you'll actually find there wasn't even much difference between VAST and DAAST in the first place. In fact, a notable amount of digital audio demand has already been using VAST. For those of us in the IAB Tech Lab's Digital Video Technical Standards Working Group, the merging of these specs was not even a huge effort compared to other updates in version 4.1!
Here's what's different in VAST 4.1 as a result of this merger with DAAST:
Video vs Audio designations are made via the new "adType" attribute in the <Ad> object. Implementations can now optionally specify whether an ad should be used for video vs audio playback. If you only care about video, this attribute can be left out, with "video" assumed as the default. But for everyone else, you can explicitly declare a single value of "video", "audio", or "hybrid". The "hybrid" value is an invitation for experimentation across environments that support both video and audio ads within the same supply. The audio track of a video ad often contains valuable brand messaging, descriptions of product deals and benefits, and high-recall sonic branding. So with the "hybrid" option, just as Muted Video has permeated within the display space, someday there may be a concept in which a video campaign's reach and frequency are affordably extended to inventory that may not always be seen, but is always heard — and all without needing to generate a separate audio-based tag. Or, perhaps this may become a richer audio format option, in which an audio ad campaign using a tag with video media can render synchronized video within its companion banner for screen-based use cases.
DAAST's concept of <Expires> has been ported to VAST 4.1. DAAST included a valuable property optionally included in InLine objects, <Expires>. This is an integer value that allows a media player to know whether the ad server expected any timeout, after which a pre-fetched ad should be thrown out rather than played. This concept solved a nice feature gap in VAST that will allow for better implementations of pre-fetched video ads, so it was directly ported into 4.1.
Every node in the VAST 4.1 spec document now includes clarification if it applies to audio differently than how it's defined for video use cases. For example, the concept of a ViewableImpression does not apply to audio ads, and this is now clearly stated. Likewise, tracking use cases are clarified to indicate that, specific to the audio format, events like starts and quartiles can be validly fired even if the media player is not visible. In the case of a <MediaFile> object, where width and height have been required attributes, they remain required in 4.1, but with a distinction that they should have value "0" for audio ads.
Lastly, you may be wondering why the new defacto audio ad spec is called the Video Ad Serving Template… why not rename it to the "Video and Audio Ad Serving Template", or VAAST? This is solely for legacy and backwards compatibility reasons… "VAST" is already a prevalent brand, and it also would be an unnecessary implementation burden across the entire ad ecosystem to update the name of the top-level <VAST> node just for v4.1 and beyond. Despite the minor semantic confusion, our IAB Tech Lab working group was aligned that sticking to the "VAST" name was the clear pragmatic winner.
We hope that this VAST 4.1 update and its new official support for audio ads empowers you and the larger ad industry, both by growing opportunities for existing audio-focused buy-side and sell-side entities, and also by reducing the friction for current video-focused entities to now also branch out into the exciting and quickly expanding greater audio ad marketplace.
---
ABOUT THE AUTHORS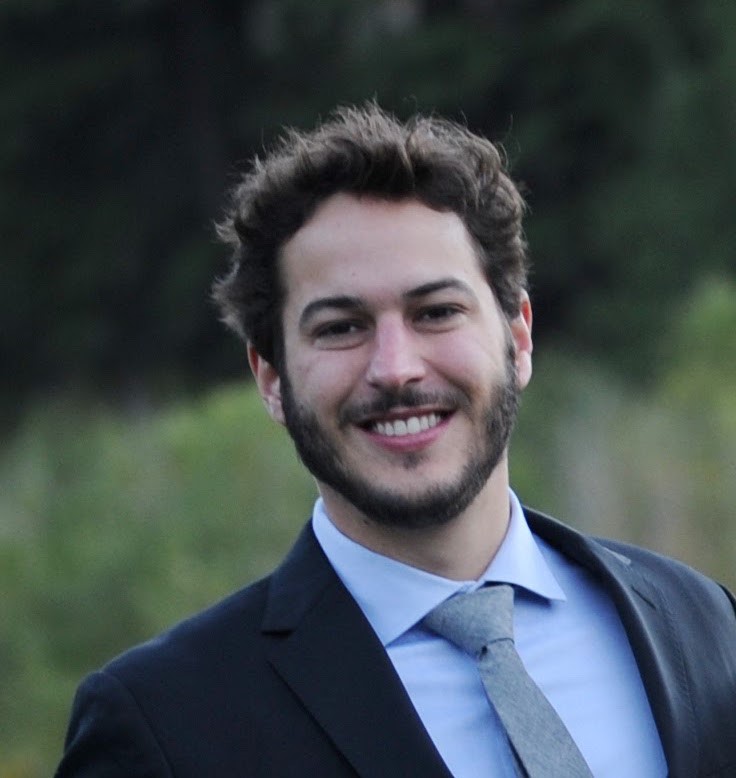 Jonathan Eccles, 
Director, Product Management, Pandora
As Director of Product Management for Pandora's Listener Ad Experience, Jon Eccles leads a team of product managers who are obsessed with the intersection of user experience and monetization. His group drives the strategy and execution of an ambitious roadmap that spans across behavioral monetization, ad format innovation, measurement, industry standards, and ad quality. Before joining Pandora, Eccles managed 3rd party integration development at This moment and was a hardware product manager at Avid. He also recorded, produced, and toured as a professional musician in various bands, although the quality of his musical output remains an open question.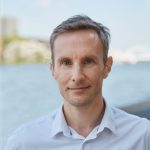 Jean-Luc Wasmer
Director of Partner Integrations, Triton Digital
As Director of Partner Integrations at Triton Digital®, Jean-Luc is responsible for strategically identifying and onboarding new Adtech partners for Triton Digital. Jean-Luc was instrumental in the design of the first programmatic audio marketplace, a2x®, launched by Triton Digital in 2013. Jean-Luc also represents Triton Digital within many IAB Tech Lab groups (DAAST, Video, OpenRTB, Taxonomy, GDPR) in order to promote and evangelize the digital audio channel. Prior to this role, Jean-Luc served as senior Systems Architect at location-based mobile advertising company Profilium, and media processing company Vantrix. Jean-Luc holds a Masters Degree in Computer Science from IIT in Chicago and currently splits his time between Los Angeles and Paris.